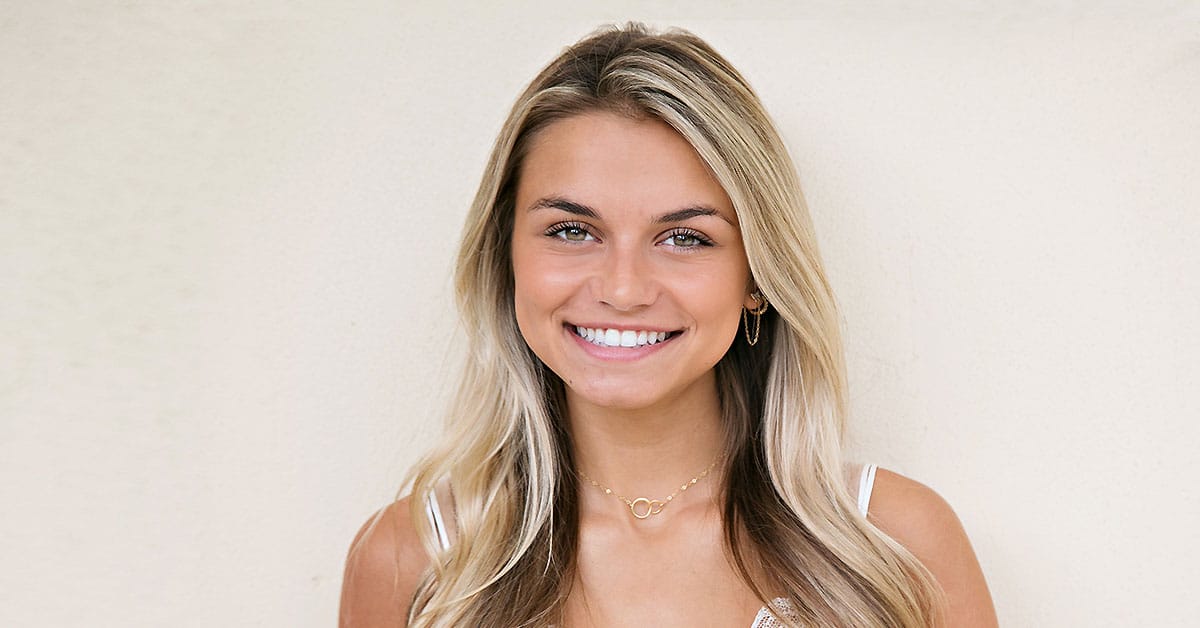 ARTISTRY AND ARCHITECTURE OF ORTHODONTICS
October is Orthodontic Health Month, so let's talk about the Artistry and Architecture of Orthodontics.
It may seem as though you can get "Orthodontic Treatment" just about everywhere these days – including delivered direct to your door. All options are not created equal, and it has become increasingly hard to weed through the noise. Each week, I have patients coming to me to "fix" what seemed like an easier option, a smaller investment, a more convenient way to straighten their teeth than going to a trained Orthodontic Specialist. Some have invested thousands of dollars and years of their life only to have to start over. They now suffer with gum recession, misaligned bites, complete relapse, bone loss, tooth trauma, TMJ issues – the list is endless.
Here's what you need to know about what it takes to become a Board-Certified Orthodontist & why it matters. All Orthodontists are Dentists. Not all Dentists are Orthodontists. Orthodontists complete dental school, 2-3 years of additional specialty training, and a select few go on to become Board Certified. A Board-Certified Orthodontist does so much more than just straighten teeth. They evaluate your teeth and jaw alignment, overall facial aesthetics, optimized bite, bone structure and more to build your best, healthiest smile for life – and they do it all day, every day.
The below "Characteristics of a BCO SMILE" define the Artistry and Architecture of Orthodontics. Here's what I evaluate when designing your individualized & optimized treatment plan:
Wide Arch Width – When necessary, I use palate expanders to ensure proper alignment of the upper and lower jaws, with the added benefit of a beautiful, wide smile and maximum airway potential.
Smile follows Lip Line – A properly aligned smile follows the curve of your lower lip.
Gum Tissue Symmetry
Smile Flows from Front to Back – Your teeth should fit like a set of gears on the sides and meet in the front for proper biting and chewing.
Lip Support – Proper lip support will optimize your profile.
Properly Shaped Teeth – My patients may opt to have their teeth manicured for ideal shape and size as part of our all-inclusive BCO Experience.
Midlines Aligned – The center line of your upper teeth and lower teeth should align for ideal symmetry.
Optimal Facial & Profile Aesthetics – Through Early Orthodontic Intervention, I can guide jaw growth and improve overall facial and profile aesthetics.
Ideal Bite for Lasting Results – It matters where the teeth and roots sit in the bone for long term health and stability – my results include teeth centered over the jawbone and straight roots.
Proper alignment of jaws and teeth stops uneven wear and tear on teeth, makes oral hygiene easier, reduces gum health issues and may eliminate the need for retreatment later on in life. Our goal at BCO is to treat you once – the right way – building your best smile from the ground up so that it lasts a lifetime.
You only get one smile. Trust it to a Board-Certified Orthodontist who uses the most advanced technologies to create a smile that lasts!
Bucks County Orthodontics / Todd M. Welsh, DMD / 140 S. Clinton Street, Doylestown, PA 18901
www.BucksCountyOrthodontics.com
Free Consult includes x-rays and a 3D digital scan. No referral needed. Most insurances accepted.