Not All InvisalignTreatment Is Created Equal
It matters who you choose as your Invisalign provider. As a Board-Certified Orthodontist and a Gold Plus Invisalign Provider in Bucks County, Dr. Welsh's vast experience gives him an edge when it comes to giving you the best results possible. He has taken the Invisalign Future Elite and Teen Edge advanced programs and has completed hundreds of hours of continuing education. Dr. Welsh works closely with Invisalign to revise each individualized treatment plan until your smile and bite are absolutely perfect to give you that BCO smile.
Clear Aligners. Clear Results
With Invisalign, the only thing people will notice is your smile. Invisalign uses a series of clear, removable aligners to gently guide your teeth into their optimal position. And because the aligners are removable, you can eat what you want, and brush and floss your teeth without any problems. Not only that, with Dr. Welsh's virtual treatment plan, you'll be able to see your anticipated results before even starting treatment.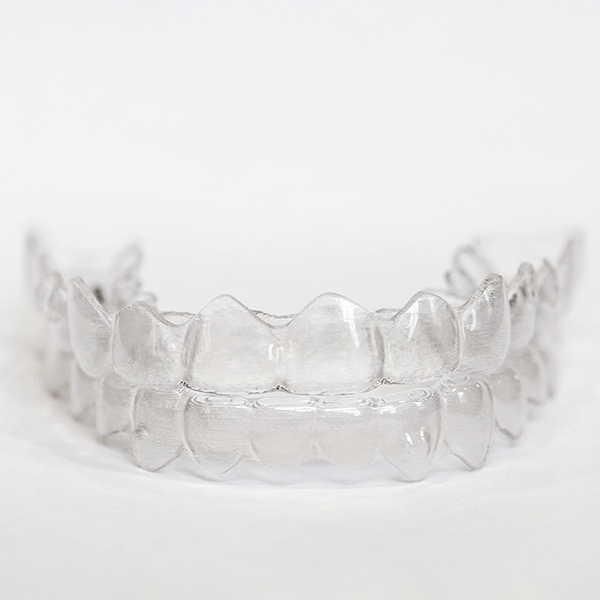 Invisalign Teen
How do you know your teen is actually wearing their aligners the recommended 22 hours a day? Invisalign Teen has created compliance indicators, which are colored dots that fade over time as the aligners are worn in a patient's mouth correctly. This shows Dr. Welsh whether or not your teen has been wearing their aligners the right way.
In addition, some teens may still be waiting for teeth to erupt. Invisalign Teen allows for this with the use of eruption tabs that are built into their design. This allows Dr. Welsh to hold space for the teeth that haven't come in yet. If your teen is thinking about Invisalign, give us a call to schedule a free consultation which at BCO includes free initial x-rays & a 3D digital smile scan!
Spark aligners
Dr. Welsh also offers Spark aligners. These clear aligners give the same quality of care as Invisalign, but with less staining to the aligners and greater comfort. Our patients asked and we listened to give them an even better BCO experience!