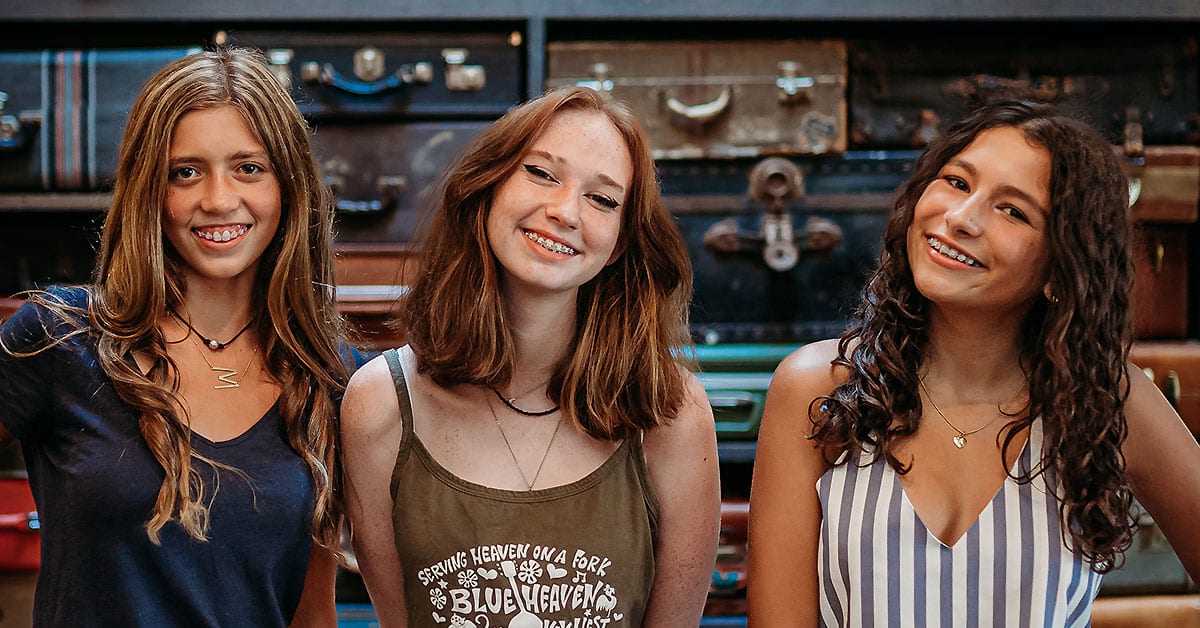 DIGITAL ORTHODONTICS & 3D-PRINTED BRACES
As your local Digital Orthodontist, I'd like to talk to you about 3D Printed Braces and why they should be on your radar. As the premier provider of LightForce Braces in the greater Philadelphia area, I've got hundreds of patients raving about their fully customized, unique orthodontic treatment. The benefits of digital orthodontics are REAL. Here's what you need to know.
YOUR NEW SMILE IN FEWER VISITS
Hey, busy Doylestown mom – this one's for you. Although we love seeing your family in our Bucks County Orthodontics' office, we know you'd love to have fewer office visits so you can miss as little work and school as possible. At BCO we cater to our busy families – to the hustlers who don't have time to go to the orthodontist every 4 weeks. Our BCO patients in LightForce custom braces have up to 50% fewer appointments than their peers in traditional braces, providing less disruption to their schedules.
FASTER TREATMENT & GREATER COMFORT MAKE FOR AN ENJOYABLE EXPERIENCE
LightForce 3D printed braces are made with 100% doctor specified precision, which means you get your stunning new smile faster. This unparalleled level of precision allows for shorter office visits for both placement and adjustments, and lighter, more comfortable wires. Our teenage & adult patients are raving about this aesthetically pleasing, faster option that you can barely see in a selfie. Bonus- unlike aligners, you don't need to worry about taking them in and out all day or losing them. With 100's of custom cases completed at BCO, the verdict is in- LightForce is overall a better experience for my patients.
GREATER PRECISION THAN TRADITIONAL BRACES
Why choose off the rack when you can own bespoke – or as one of my patient moms stated recently, "Why would anyone choose the basic ones when you could have these!?" At BCO, one size fits ONE. Your custom braces will fit you and ONLY you with 100% custom accuracy because I digitally plan every step of your perfect smile and bite prior to treatment even starting. My decades of orthodontic experience, combined with this modern technology, allow me to provide superior results. It's easy to see why 95% of our patients with braces are choosing LightForce custom braces!
THE PREMIER PROVIDER OF LIGHTFORCE BRACES IS IN YOUR BACKYARD
As the leading provider of LightForce 3D printed fully custom braces in the entire greater Philadelphia area, I was recently chosen to teach orthodontists across North America how to utilize this groundbreaking technology. I also enjoy seeing my BCO patients featured in LightForce videos that inform and educate doctors & patients across the globe! It's easy to see why LightForce is taking the orthodontic industry by storm.
Trust your SMILE to a Board-Certified Orthodontist who uses only the most customized and unique treatment options on the market. Join us for an all-inclusive free consult – see for yourself what all the excitement is about and experience the BCO Difference!
Bucks County Orthodontics / Todd M. Welsh, DMD / 140 S. Clinton Street, Doylestown, PA 18901
www.BucksCountyOrthodontics.com / Free Consult includes x-rays and a 3D digital scan. No referral needed. Most insurances accepted.